Victoria Shalet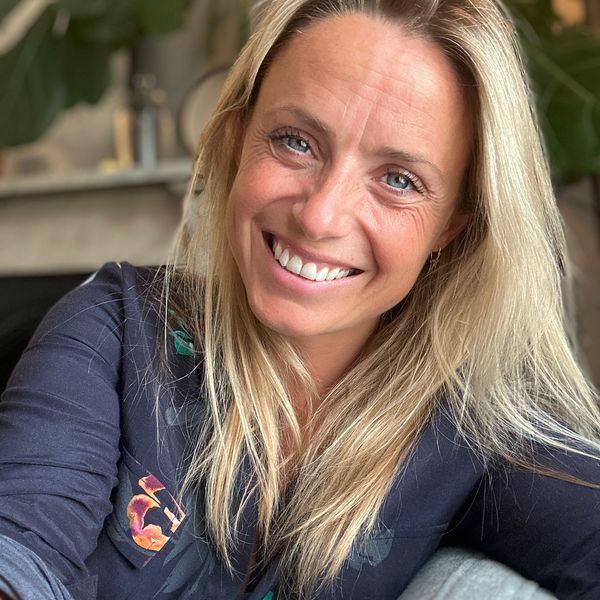 Email: find@spaceinme.com
Web: http://www.spaceinme.com/
Type of Therapy
Humanistic Psychotherapy and Certified Relational Life Therapist for adult Individuals and couples .
About Me & How I Work
I believe that we all have the potential to take charge of our lives and that a safe and confidential therapeutic relationship can support us to harness that power, even when it might seem difficult.
Therapy can help us at many times in our lives. We may start when we are struggling with life and feel stuck in patterns of behaviour that no longer work for us. You may want to bring any unresolved issues, current difficulties and/or hopes for the future. There is no set number of sessions and therapy can be brief (6-10 sessions) or long-term. I work with individuals and couples and provide a space to work through whatever brings you to this point in your life.
Working as a humanistic psychotherapist and counsellor means that I see you as an individual: someone who is made up of a body, emotions, thoughts, sensations and perceptions with your own unique experience of life, one that only you know. Through talking, and the use of gestalt and formative experiments, I work alongside you on your exploration to find a more satisfying way of being.
Before training to be a Psychotherapist, I spent 23 years working as an actor in film, television, theatre and radio. This career of observing the human condition fuelled my interest in people and how the mind works, why we do the things we do and how our interior world manifests itself in our behaviour and the space we take in the world around us.
As both a parent and a step-parent, I feel attuned to the joys and challenges that can arise within family life and have an understanding of the support that is needed to be the best of ourselves within that context. Through my professional experience, I have a experience of the uncertainty and joy that comes with freelance creative careers and how that can affect our self-esteem and world-view.
My work with Couples is predominantly influenced by Terry Real's Relational Life Therapy. It is a therapeutic approach which aims to help partners resolve conflicts, develop personal accountability, improve communication, and foster intimacy within their relationship.
Areas I Work With
Abuse
Anger management
Anxiety and panic
Bereavement and grief
Bullying
Child-related issues
Compassionate Inquiry
Couples counselling
Depression
Domestic violence
Eating disorders
Emotional Abuse
Grandiosity
Infertility
Low Self-Confidence
Low Self-Esteem
Miscarriage
Parenting/ step parenting
Physical Abuse
Relationship issues
Sexual Abuse
Sexuality issues and sexual problems
Stress and anxiety
Transitions and Change
Trauma
Work Related Issues
My Training
I am an accredited member of the BACP.
My extensive training at Spectrum, a UKCP registered centre for humanistic therapy and training, has included the following courses:
Oxford Cambridge and RSA Certificate in Counselling Skills
Spectrum One Year Course in Psychotherapy
Spectrum Postgraduate Certificate in Psychotherapy
Basic Sexuality
Childhood Sexual Abuse: Occurrence and Prevention
Working with Anger
Developing Clinical Skills
Brief Therapy
Online Therapy training
Fathers and Daughters
Working with Couples Training
I have also continued my training with couples, with renowned therapists Terry Real and Esther Perel in the United States
The Power of Intimacy with Terry Real and Esther Perel
I have completed training with Terry Real, founder of Relational Life Therapy (RLT), to become a Certified RLT therapist.
My training included the following:
RLT Levels 1, 2 & 3
Working with Grandiosity
Working with Men
Working with Infidelity and making love work
Couples Experiential x 2
Relationship Bootcamp: Skills Workshop
Ongoing supervision with Terry Real
The Relational Brain with Terry Real and Juliane Taylor-Shore
Relational Parenting with Terry Real and Belinda Berman-Real
Between 2020-2021, I completed a year-long training with world-renowned addiction expert Gabor Maté who specialises in trauma, addiction, stress and childhood development
Certificate of training in Gabor Maté's Compassionate Inquiry
In February 2022 I began training with Deb Dana who worked alongside and collaborated with proposer of Polyvagel theory, Professor Stephen Porges, for many years.
Foundations of Polyvagal-Informed Practice
I have previously worked as a volunteer counsellor with the Place2Be – working with children in schools, where I received extensive training – and within the NHS at Mountfield GP Surgery in North London. I have also worked as a counsellor at Harringey Women's Forum working with women in difficult situations and as a Samaritan where I spoke to and worked with people in crisis.
I am committed to ongoing professional development and regularly attend courses to further my knowledge and experience. I am in regular supervision with both a UKCP accredited supervisor and with Terry Real for my work with couples. I am also in personal therapy for my own growth and self-care. I abide by the BACP code of Ethics.
My Rates
Please enquire for fees.
Please feel free to email me with any concerns or questions you may have about the process.