Basak Jeffreys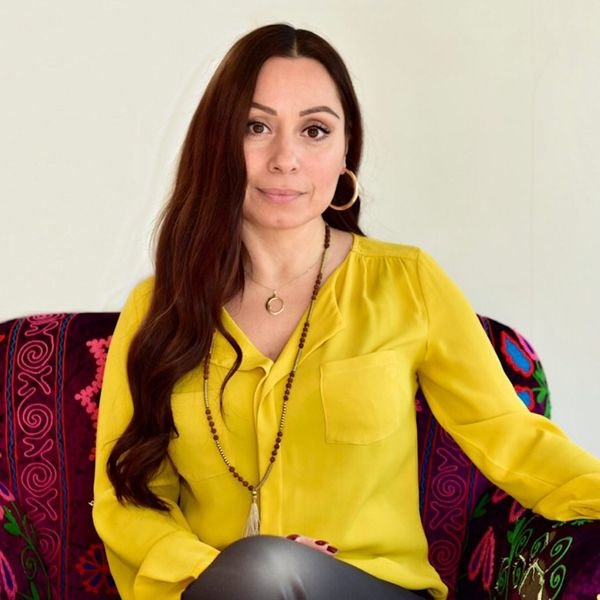 Email: basak.jeff77@gmail.com
Tel: 07792 543510
Web: https://www.mintleaftherapy.co.uk/
Type of Therapy
Person Centred, Gestalt, Transactional Analysis, Psychodynamic, CBT and Mindfulness
About Me & How I Work
We live in a challenging world. There are times in our lives when we must endure pain, stress and loss whilst holding our business and personal lives together. Some people choose to work through their issues alone, perhaps considering reaching for help is as a sign of weakness. However, all healthy humans require personal connections. Talking with someone who has no relationship to your daily life, willing to listen and understand your concerns can help.
I understand the pressures of difficult emotions and circumstances. I'm here to help you to address your challenges by encouraging you to clarify the issues, explore options, develop strategies and increase self-awareness.
I place importance on providing warmth and empathic attunement in a safe and confidential environment, which allow us to reach the heart of the issue sensitively and effectively.
I'm a Humanistic therapist which means that I integrated Person Centred, Gestalt Therapy and Transactional Analysis. I refrain from offering interpretations about my client's behaviour. Instead, I choose to help you explore and become aware of unhelpful patterns, beliefs and behaviours whilst assisting you in gaining an awareness of your resilience, inner-resources and strengths. As part of my integrative diploma training, I have also synthesised the psychodynamic approach and CBT into my practice in order to provide tailor-made treatment for each client.
In my practice, I facilitate positive changes for my clients by encouraging them to get in touch with their own psychological strengths and to overcome those difficulties thus finding meaning.
From my earlier background in film and media I have imported an ability for creative thinking within the professional, ethical bounds of counselling. This is particularly productive for young individuals who may find comfort and ease in expressing themselves pictorially as opposed to articulating their life challenges.
Areas I Work With
I specialise on a range of psychological and emotional difficulties such as:
Anxiety and Panic Attacks
Depression and Low Mood
Relationship
Low Self-Worth and Self-Esteem
Trauma
Sexuality
Transitions and change
Bullying
Work-life balance difficulties
LGBTQ + Friendly
Goals in therapy - short-term work
Unconcious relational patterns
My Training
I'm a fully qualified Integrative counsellor and furthermore, I have been in depth psychotherapy training with the highly regarded Metanoia Institute for the last four years. I'm a member of BACP and trainee member of UKCP which means I work under their Codes of Ethics. In addition to that, my work is regularly supervised by a highly experienced supervisor.
MSc Hon. Humanistic Psychotherapy (on going)
Pearson Level 5 Diploma in Therapeutic Counselling
Level 3 Counselling Certificate
CPD Trainings:
Applied Neuroscience for treating anxiety, panic and worry
Unprocessed Trauma

Clinical Applications of Polyvagal Theory in Trauma Treatment with Stephen Porges &Deb Dana: Integrating the Science of Safety, Self-Regulation and Attachment.

Mastering Internal Family Systems (IFS) for Clinical Challenges: resolving Trauma, Anxiety, Attachment Injuries and Addiction.

Treating Complex Trauma with IFS.

Relational Depth in Counselling and Psychotherapy.

Working with Neurodiversity in Psychotherapy.

Rethinking Adult ADHD: Helping Clients Turn Intentions into Actions.
Alongside private practice, I have gained experience through working for charity groups, research clinics and counselling agencies such as Place2Be, Metanoia Counselling and Psychotherapy Services and the Awareness Centre. I have also worked within the NHS (Lavender Hill Surgery) where I had seen wide range of clients for goal oriented short-term therapy.
My Rates
I recognise that taking the initial step to reach out and meeting with the therapist for the first time can be a daunting experience. If you feel uncertain or have any questions in regards to counselling, please feel free to contact me for a 15 minutes free and confidential assessment over the phone. If you decide that I am the right therapist for you, we arrange to meet weekly either for short term (6 to 12 sessions) or an open-end basis.

£70 per 50-minute in-person session and £60 online. I offer sliding scale for students.