Annabel Rosenhead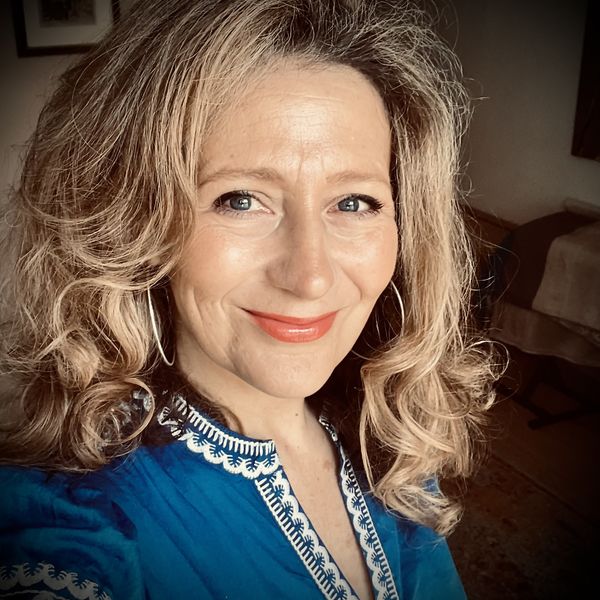 Email: a_rosenhead@yahoo.com
Tel: 07973 841164
Web: www.annabelrosenhead.com
Type of Therapy
Integrative Humanist Psychotherapy
About Me & How I Work
I am an experienced psychotherapist and counsellor. My approach is collaborative, so that together we look at the areas of your life that you feel aren't working at the moment. My style is warm and supportive and I provide a safe space and relationship from which you can reflect on your situation, thoughts and feelings.
Together we work in a way that allows you to deepen your understanding of yourself, for you to feel more at ease and confident within yourself. I will also share specific tools and strategies, to help you make positive changes in the ways you manage and take care of yourself, to create tangible shifts in your life that really work for you.
I will listen to you in a way that allows you to process and make sense of you feelings and experiences, and offer fresh insights and connections that you may not have seen.
While the way you feel and behave today may be rooted in your past, I believe that I can support you to grow and change beyond the constraints of that history.
We will of course talk about your past, for you to express and heal any unresolved pain. However I will also help you focus on the here and now, and enable you to equip yourself with the resources you need to live well in the present.
I have worked one-to-one supporting individuals for 25 years, since 1997, first as a Management Coach, and since 2005 as a Psychotherapist and Counsellor. This gives me a broad base of experience to draw from to meet the particular and unique needs of each of my clients. I am an Integrative Humanist therapist, drawing on a wide range of therapeutic models.
Prior to working as a therapist, my career was in Organisational Development, Management Training and Senior Management in the private, public and charitable sectors.
I am also a mother, and co-author of a book designed to support the emotional development of children aged 8-11 (The Happy Confident Me Journal.) I am very glad to be able to offer my support around the demands, challenges and joys of parenting.
I work with both adults and young adults/teenagers (from 14 years old). While the latter of course experience most of the same core issues as adults, I also focus on those issues very particular to that phase of life - please see below.
Areas I Work With
Abuse
Anger management
Anxiety
Bereavement
Career issues
Depression or depressive feelings
Divorce or separation
Family issues
Fertility
Grief
Life transitions
Loneliness
Low mood
Low Self-Esteem
Overwhelm
Panic
Parenting
Postnatal depression
Pregnancy and birth
Relationship problems
Sadness
Trauma and shock
Work related stress
Areas specific to Young Adults/Teenagers:
• The transition from childhood into adulthood
• Anxieties raised by the exam and testing processes of GCSE's, A Levels and University or College entrance
• Relationships with parents
• Friendship and friendship group difficulties
• Challenges at school
• Erratic moods and overwhelm
• Suicidal feelings
• Struggles or confusion around identity
My Training
Since 2001 the majority of my professional development has been with the Spectrum Centre for Humanistic Psychotherapy, which is a United Kingdom Council for Psychotherapy (UKCP) member organisation.
Here are some chronological examples of my core training to date:
2001: Spectrum: Managing Anger
2003: Spectrum: The 1 Year Course in Psychotherapy
2004: Post Graduate in Psychotherapy
2004: The Oxford Cambridge & Royal Society of Arts (OCR) Certificate in Counselling Skills
2005-11: Post Graduate in Psychotherapy continuation programme
2008: Integrative Mindbody Therapy & Training: Understanding Trauma
2012: Spectrum: Developing Clinical Skills
I continue to engage in professional development and have regular supervision. I am also an Accredited Member of the National Counselling and Psychotherapy Society and adhere to their ethics and code of conduct.
Member organisations
Registered / Accredited

Accredited register membership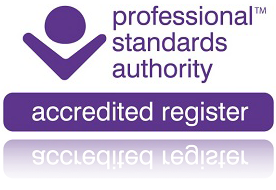 My Rates
• £85 per 50 minute session for adults
• £70 per 50 minute session for teenagers
• Initial consultations charged at the same rate.
Initial consultations are an opportunity for us to meet and see if there is a fit, before deciding to work together.
I am happy to speak with you on the phone, or by email , to answer any questions you may have, before an initial consultation.