Nirosha Sirisena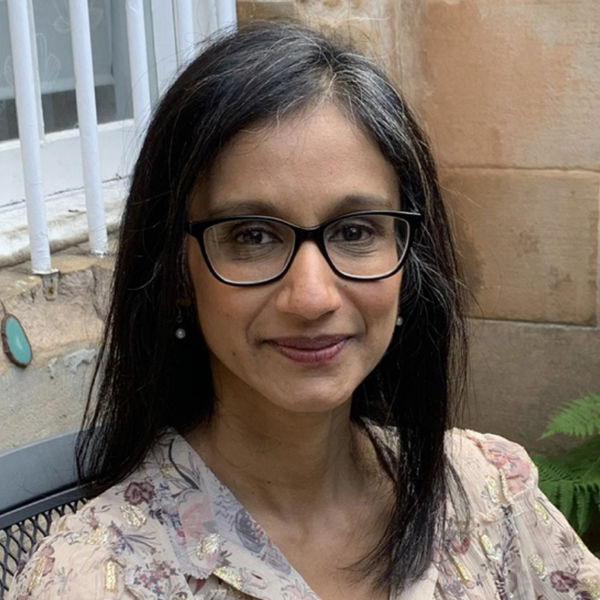 Email: nirosha@niroshasirisena.com
Tel: (+44) 7710034500
Type of Therapy
Integrative, Person Centred, Somatic, CBT, Mindfulness, Psychodynamic and Gestalt for adult individuals and couples .
About Me & How I Work
The truth is that everyone will experience difficulties and difficult situations either in their personal or work life. Some are harder to deal with on your own. A friendly, experienced, listening ear can make a positive difference to your life.
Through my work for organisations such as Trauma Psychotherapy Scotland and Renfrewshire Association for Mental Health, I have 15 years of experience counselling clients suffering a range of symptoms from depression and acute anxiety through to trauma and P.T.S.D.

No two people are the same. I therefore tailor my approach and use different therapeutic modalities to support you to understand and integrate your body, mind and spirit and make sense of yourself in how you respond to life events, love, or pain, in order to regain clarity, grounding, sense of self and dignity.
As well as working cognitively, I work somatically as trauma and stress affect the body. I have 20 years of meditation experience and therefore include mindfulness and somatic based reflective practices in the sessions.
I also specialise in working with individuals looking to bring more fulfilment and authenticity into their lives. Having worked in the corporate sector for over 15 years, I appreciate the feeling of emptiness and not living true to one's deeper sense of self.
It is important you feel safe and comfortable. A good therapist can be a creative catalyst for change, aiming to help clients take control of their life in a productive and satisfying way. At the heart of this is the client / therapist relationship. I offer an empathic and non-judgemental environment where you can feel free to express yourself in complete confidence.
This section wouldn't be complete without even a brief mention of what drives me from within and what lies closest to my heart. I know there is a goodness and potential in each and every one of us, no matter what has happened to us or what we think about ourselves. It's a space where blame, shame and isolation are displaced by love, compassion and belonging.
It was this intention and longing to tap into ever deeper aspects of my being that took me on a 5-year journey to India, Nepal and Bhutan in 2010, where I studied the ancient teachings under the guidance of spiritual teachers, partook in silent meditation retreats, and faced myself with increasing dollops of self-compassion. It is with this same intention and understanding that I hold a space for others in the therapeutic process, to be able to experience their innate goodness through a kind and compassionate curiosity.
Areas I Work With
Abuse: physical, sexual, mental or emotional
Addictions
Anger management
Anxiety and stress
Autism and ADHD
Bereavement
Body dysmorphia
Bullying
Chronic pain
Couples counselling
Cross cultural and race related issues
Depression
Eating disorders
Executive coaching
Family and parenting related issues
Grief and Loss
Highly sensitive persons
Low Self-Confidence/self-esteem
Panic attacks
PTSD
Relationship issues
Spiritual emptiness
Trauma
Work Related Issues
My Training
I am a counsellor and psychotherapist, registered with the British Association for Counsellors and Psychotherapists ('BACP'), working in private practice since 2008. I adhere to BACP's ethical code of conduct
Since qualifying as a counsellor and psychotherapist, I continually attend training courses, retreats, and supervision as part of my personal and professional development, and these inform and shape my practice. They include:
• Mindfulness and Psychotherapy - Tara Brach
• Mind and Life Conference, Zurich, chaired by H.H Dalai Lama
• 10-day Vipassana meditation silent retreats – India
• Meditation retreats - Nepal, India and Bhutan
• Somatic Interventions for Chronic Pain and Syndromes – Dr Peter Levine
• Healing Broken Connections (Healing Trauma through Relationship) - Thomas Hübl and Dr. Diane Poole Heller
• Progressive Workshop - Dr Joe Dispenza
• Advanced Retreat (experiential exploration of the possibilities that exist within the mind, body and spirit), Portland Oregon – Dr Joe Dispenza
• Wisdom of Trauma Workshops - Dr Gabor Maté and Betsy Polatin
• Compassionate Inquiry Self Study Training- Gabor Maté
• Attachment and Trauma Therapy for Adult Relationships - Dr Terry Levvy and Dr Diane Poole Heller
• Demartini Method Facilitator Training- Dr John Demartini
Founded and pioneered by Dr Peter Levine, I am currently undertaking the 3-year Somatic Experiencing training, a somatic based therapy in the healing of trauma and stress related conditions that taps into and activates the body's own resources and potential for self-healing.
My Rates
I offer sessions in person and online.
My standard rates are:
Individuals: £85 for 50 minutes
Couples: £95 for 50 minutes
I offer a free 20-minute initial phone/zoom call to help with any questions you may have.