Michael Preston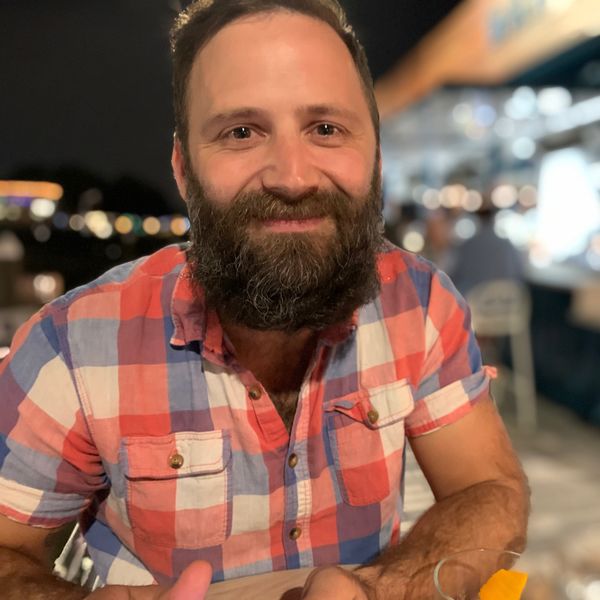 Email: mprestoncounselling@gmail.com
Tel: 07466 134278


Type of Therapy
I am a certified Emotionally Focused Therapist. I specialize in Couples Therapy and offer Couples Intensives.
About Me & How I Work
I have been working with couples for the past 10 years. I trained in America as a Marriage and Family Therapist, which means I see each person as an individual that is connected to a larger whole. Who we are and how we cope with life has all been learned in relationships.
I work with couples who find themselves stuck, repeating the same messy dance more often than they would like, yet share a desire to find a better way to connect with one another and stop getting into the same, seemingly, endless argument.
When a couple comes to me for help, I'm confident that there is genuine love for one another, yet having spent years feeling unhappy, often times there is a sense of hopelessness in the relationship. That's generally where I will meet you, and I want you to know that you are not alone. Couples face many challenges that make connection difficult.
I know entering into counselling can be a scary thought. I remember the first time I went to counselling, sat one a couch, and wondered what this stranger sitting across from me was thinking. The fear of being judged, dismissed, or even shamed for what was going on in my life was real. I'm committed to creating a safe place for couples to be vulnerable not just with me but also with one another.
In our day to day lives, life moves so quickly and the moments that we find ourselves angry and frustrated with our partner can happen so fast we ask ourselves, "how did we even get here?". Our work together will help slow this process down in order to understand exactly what is happening between the two of you.
Through this slowing down process a new way of relating emerges and couples find themselves able to be more understanding and compassionate with one another. While I cannot help you create an argument proof relationship, because it doesn't exist, I can help you find new ways to relate that can greatly decrease the distress of disconnection from the person that means the most to you.
Areas I Work With
I address the following issues in the context of relationship/couples therapy
Addiction
Anger
Anxiety
Affair Recovert
Blending Family
Communication
Depression
Trauma
My Training
Masters in Marriage and Family Therapy
Emotion Focused Couples Therapy
Level 1 Externship Completed
5 course Core Skills Completed
5 years of ongoing supervision
Trauma focused Couples Therapy
Addiction issues in Couples Therapy
My focus as a therapist is couples, and as part of continuing to provide the best work I can, I am committed to a lifetime of learning. As a part this learning I continue to meet regularly with an individual supervisor and in group supervision, as well as attend Master Classes for issues I find prevalent in couples therapy, such as addictions and affairs.
My Rates
I am happy to be able to offer in person and online therapy.
£125 for 45/50 minute sessions.
£180 for assessment sessions. My first three meetings with new couples are 90 minute assessment sessions: 1 couple session and 1 individual session each.
Please feel free to contact me via phone or email.
Couples Intensives
I also offer 2 Day Couples and Marriage Intensives in London or 2-4 Day Bespoke Couples Intensive Packages in a location of your choice. These intensives are designed for couples who would like an opportunity to take time focusing on the places they feel most stuck. For more information about intensives and their cost please keep reading.
Couples and Marriage Intensive FAQs
What is a Couples and Marriage Intensive?
Let's keep this part simple. The Couple and Marriage Intensive is 2 days of concentrated therapeutic work designed to be an accelerated therapeutic experience to better help you understand the areas of your relationship that keep your relationship stuck in the same repetitive argument.
Who would benefit from an Intensive?
Short answer? Everyone.
This intensive is designed for couples who are both committed to working toward making their relationship better. It is beneficial for couples who want to accelerate their current weekly therapy or for those whose schedule make it too difficult to carve our 1 hour a week to participate in more traditional therapy. Additionally, many couples are finding that there are long wait times for couples therapy and have used these intensives to get a head start while they wait for their first appointment.
While it can be helpful to have some therapy experience, no prior therapy is required.
Couples who aren't sure if they want to stay together may consider looking into discernment counseling before attending this particular intensive.
What can we expect?
Let's break it down.
First of all, an intensive is great because you can plan ahead and set aside the time based on your availability. The Standard London Intensive is scheduled for 2 days, Friday and Saturday or Saturday and Sunday. They can be scheduled in advance so you can make the appropriate arrangements. Please note that all intensives are done IN PERSON at my office in London.
All of these intensives are personal and private. This is a 2 day experience focused on YOUR RELATIONSHIP. This is not a group experience, though those are available as well. The entire focus is on your relationship and how to help you both reconnect.
Here's a break down of the 2 day process:
Day 1: Understanding Your Moves in the Cycle
You can expect me to work to get to know you and understand the dilemma you are facing as a couple. We will work together to understand and clarify the what happens in your relationship when things start to go off course. We will work to understand how both of you experience these rocky moments, how they make you feel, and what you do to try to help your relationship restore balance. We call this your "negative cycle" and in order to change it, we must be very clear about what it is.
Throughout our time on Day 1 you will have opportunities to share with each other about how you experience the more difficult moments of your relationship in a way that will help promote connection and restore balance rather than drive disconnection and more arguments.
By the end of day 1 we should have an understanding of how together you have cocreated your cycle, and only together will you be able to cocreate a new way of relating.
Day 2: Building Better Bonds
On Day 2 we will continue to build on the momentum of our first day together. At this point couples will know what their move in the cycle is and understand how they impact their partner.
Here we can begin to build a new narrative about who are partner is and why they do the things they do. You will begin to see and understand new things about yourself and your partner. We will work on expressing these new understandings in a different way that will help stop the cycle and create more opportunities for connection in the future.
Finally, we will discuss a plan for what's next. You'll have a clear way forward for how to continue to build on and maintain your new skills and new found sense of relationship connection.
Example Day
An example schedule is seen below, though there is flexibility to meet your particular scheduling needs.
Start - 9:00am
Joint session // 9:00 - 10:30
Individual Sessions // 10:30 – 11:15 AND 11:15 – 12:30
LUNCH BREAK // 12:30 – 14:00
Joint Session // 14:00 – 15:30
BREAK // 15:30 – 16:00
Joint Session // 16:00 – 17:00
What does it cost?
The Standard London Intensive
For a Friday/Saturday or Saturday/Sunday Intensive the cost is £1,500 and includes 12 hours of therapy.
Bespoke Couples Intensives
Prices vary depending on travel, lodging, location, and length of intensive.
Contact me to start building your Bespoke package today, and get your price within 24 hours!
Have a group of 2 or 3 couples that want to do it together? Great! We can accommodate that as well. It's fun AND helps cut down on the cost.
How do we get started?
First, we will have a FREE 20 minute chat to determine if you are a good fit for this kind of work.
Then we will work together to find what days work best for you and your schedule.
Once the date is set you'll need to pay a £200 nonrefundable deposit to hold your date. You can reschedule your intensive if you need to without losing your deposit.
That's it. Feel free to reach out to me with any other questions or to schedule your FREE 20 minute consultation.