Felicia Biekarck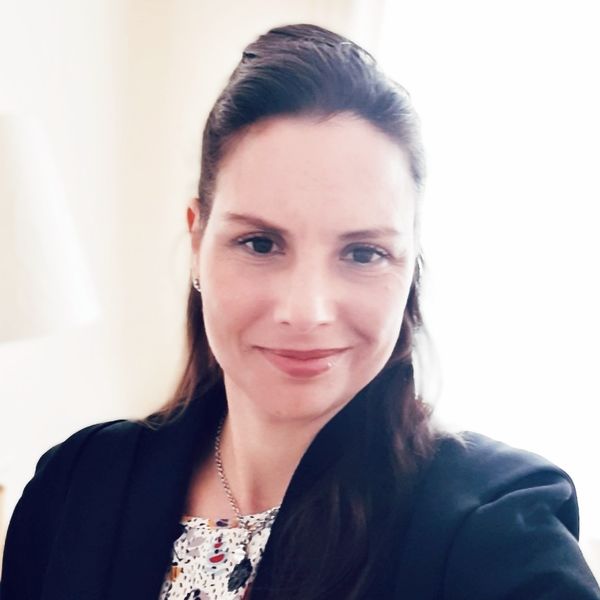 Email: felicia@vivenda.space
Tel: 07478271483
Web: www.vivenda.space
Type of Therapy
Emotional Fitness Training, Systemic Constellation, Healing Therapy for Adult Individuals, Young Adults / Adolescents and Groups
About Me & How I Work
There is much talk today about the importance of emotional intelligence or EQ (Emotional Quotient). More and more, people are coming to acknowledge the direct impact of a well developed EQ on our collaboration skills (soft skills) and professional performance. I'd like to say that this holds true, just as much, to our personal life, if not more so.
Historically, our social and formal education give very little space for emotional intelligence to develop. And with this hindered development we go on and entangle ourselves in an array of miscommunications and misperceptions. Co-creating unproductive (uncollaborative) relationships at home, at school, at work (... and with ourselves).
The emotional domain is a big taboo. We are generally scared and anxious to deal with it. We fear exposure, we fear collapse, we fear the very things we carry within. Clueless.
We live under the assumption that, whatever the emotional disposition, there is not much to be done unless it becomes chronic.
This is the paradigm that my work with emotional fitness training wants to break.
There is much to be done long before it gets chronic.
And it can be simple and effective, like learning to walk, speak or ride a bike. Emotional fitness gives us balance, strength and vitality for life.
Emotions are natural, real, and integral part of our system. Not a black box we need to cope with or pretend it's not there. The emotional domain is complex and fascinating. To become acquainted with it is to develop a skill that stands second to none in enabling wellness. Wellness for ourselves and for the environment around us.
My work with emotional fitness training has developed from practice. It is a blend of techniques designed to boost emotional development through a systemic and phenomenological approach. It is there to assist our emotional disposition (literacy) to expand and mature in a non-invasive and respectful way.
Emotional fitness training can support people in highly demanding environments to keep fit and prevent injury. It can also help people recover from debilitating incidents (stress, shock, conflict, trauma, loss, lack of self-worth and meaning...) and move on to find new ways of relationship (work, peers, partners, parents, children/adolescents, family, friends...).
It is suitable for anyone wishing to get on track in the emotional domain, and can go side-by-side with other processes you might be undergoing.
I offer one-on-one (personal training) as well as group sessions and workshops.
I deeply believe in the potential of emotional intelligence/EQ. Not as a one-solves-all solution, but in the notion that it is an asset to life. To be emotionally fit (or fitter) is a win-win in the most classical term. We feel better, we understand better, we express better, we contribute to a better environment. It adds value to life within and without.
Areas I Work With
Emotional Intelligence/EQ development
Hypersensitivity
Blockages
Shock and Post-trauma recovery
Behavioural Changes
Toxic/Conflictive environments
Professional Workplace
Parenting & core Family
Adolescent & Young adults support
Success and Vocational challenges
Temper Issues
Collaboration issues
Burn-out
Lonliness
My Training
Healing Therapy - Registered practitioner by the Complementary and Natural Healthcare Council (CHNC) under CHNC03055
Systemic Constellation - Terapia Sistemica Fenomenologica Integrativa (TSFI) - Member of the International Systemic Constellations Association (ISAC)
Alternative Conflict Resolution - Mediation - Member of the Society of Mediators (SoM) and the YMI/International Mediation Institute.
Non-violent Communication (NVC)
Restorative Approaches
Restorative Justice
Curative Pedagogy
I hold a MA diploma in Industrial Design (Fashion) by the University of the Arts, Berlin. And have over 16 years experience within the fashion industry, first as designer at Vivienne Westwood and later as consultant and lecturer on creative development, entrepreneurship, strategy and design thinking.
Today, I dedicate my work to conflict prevention and dispute resolution. Acting as a mediator when things get tough and facilitating sessions and workshops on emotional fitness training. "Empowering people to full potential" is my call.
Integrity, confidentiality and impartiality are core values of my work.
I abide by the British Alliance of Healing Association's (BAHA) Code of Conduct as well as the European and International Code of Conduct for Mediators. I'm committed to continuous professional development and undergo qualified supervision.
As a multiple language speaker, I can offer sessions in German, Portuguese, as well as English.
If you would like to book a session or to know a little more, please do give me a call/message on 07478271483 or get in touch via email felicia@vivenda.space
We can also connect on Instagram @vivenda.space
My Rates
£75* per 50min for individual sessions. *Please note that sessions will last approx. 90min (£135)
£35 p/p for group session.
Recurring group sessions available at Oxford House Therapy on
Saturdays from 4:15 till 7pm.
I offer a sliding scale for young people and those in need of financial support. Please feel free to contact me 07478271483.